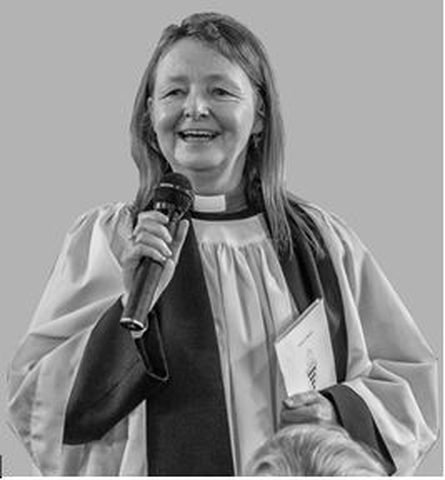 To ask "What is at the heart of Christmas?" may seem a very obvious question – but is it really? Answer honestly; if Christmas was cancelled – and I mean really cancelled, not just scaled down like last year – what would you miss the most? Would it be the family gatherings? The excessive quantities of food and drink consumed? Would the giving and receiving of cards and gifts top your list, or the decorations in homes, shops and town centres? Perhaps you'd miss singing carols or going round the Christmas markets? Where on your list of things you'd miss, would you put celebrating the birth of Christ or partaking of a Christmas Eucharist? At the top? Somewhere in the middle? Or so low down it falls off the bottom of the page?
"At the heart of Christmas is the Church of England's theme for Advent and Christmas this year. Inspired by readings from the Gospels of Luke and John, read at so many Christmas services, At the heart of Christmas is an invitation to everyone to discover – or rediscover – the good news of God's saving love as revealed in the birth of Jesus. It is also a challenge to each of us to ponder in our hearts – as Mary did – what the extraordinary events of the first Christmas might mean for us now and in the years ahead."1
Putting Christ at the heart of Christmas means more than a "nod to him" by attending a carol service or even a Christmas Eucharist on "The Day." It means putting him first during all the busyness of the preparations too. To help with this, there will be an Advent Course, held on the Wednesdays of Advent, when we will look at the characters represented by the candles on our Advent Ring. This will be useful for some, but Advent Courses don't have universal appeal. So what can we all do to ensure that Christ is at the heart of Christmas? There are many small but important things - here are just a few examples:
Follow an online programme of Advent Reflections – the Bible Society is offering one, as is the Church of England. I have signed up to receive these emails and can provide hard copies if required.
Send Christmas cards with a Christian picture and text and if you provide Advent Calendars for children, give one that has a nativity scene.
Wherever possible give gifts that not only give pleasure to the recipient but do some good for others – for example Fairtrade items or "virtual gifts" where something practical is given to, or done for, people in a third world country on behalf of your recipient.
More important than any of the above, at the heart of Christmas must be love because, as John wrote in his first letter, God is love and in love He sent Jesus into the world for us.2 It doesn't matter if our decorations are not the most flamboyant; our gifts the most extravagant, our tables the most laden or our carol singing the loudest and most tuneful. What does matter is the sincerity and love that lies behind them. Jesus taught against the Pharisees standing on street corners and praying long, loud prayers in order to be heard and admired.3 How much more must he deplore hypocrisy surrounding celebrations of his birth!
This is not to suggest that there is anything wrong in deriving enormous pleasure from giving and receiving cards and gifts; singing carols with more enthusiasm than tunefulness or piety; eating more than you need or delighting in decorating homes and streets. I love all of these and would miss them if we couldn't have them!
The important thing is that we keep them in a sense of perspective, always remembering the real reason that lies behind them and at the heart of our celebrations. I turn to John Betjeman who in the following extract from the last two verses of his poem, Christmas, sums it up so much better than I can.
And is it true? And is it true?
This most tremendous tale of all;
Seen in a stained – glass window's hue
A baby in an ox's stall?
The Maker of the earth and sea
Become a child on earth for me?
And is it true? For if it is,
No loving fingers tying strings
Around those tissued fripperies ……
No love that in a family dwells,
No carolling in frosty air,
Nor all the steeple-shaking bells
Can with this single Truth compare –
That God was Man in Palestine
And lives today in Bread and Wine."4
I wish you all a happy and holy Christmas.
Sarah
1 Church of England Website: At the heart of Christmas.
2 John 4: 8-9
3 Matthew 6,5
4 Christmas – John Betjeman