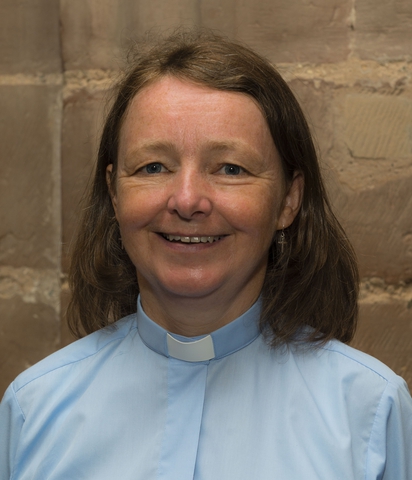 I love the Lake District, Cumbria and, in particular, St Bees. Unless you're very new to the area, or have been living under a particularly dense rock for the last seven years, you're probably thinking: "Yes, Sarah, we know! Tell us something new!" There is, however, a reason for me repeating this well-known fact. Whenever I am in that area, I cannot help but realise afresh, what a truly beautiful, "green and pleasant land" we live in. Much of the greenness may be due to the often-bemoaned high level of rain we experience, but even this is a blessing many people in other countries would love to share.
For many, one of the hardest aspects of the pandemic has been the embargo placed on foreign travel. Unless they have been abroad, some feel that they have not had a holiday. If you are one of these people, I encourage you to look on this enforced abstinence not as a limitation but as an opportunity to explore your own country and to discover the wonderfully varied forms of beauty that it has to offer. You don't even have to travel as far afield as the Lake District, Yorkshire, Cornwall, or any of the other acknowledged beauty spots. Most approaches into Worcester afford a breath-taking view of the Malvern Hills and even closer to home around West Worcester are numerous pathways which take us into our own green spaces with their wealth of natural beauty.
As I write this letter, the G7 Summit is taking place and one of the subjects on the agenda is climate change. We all know that this is a major issue facing the world and that swift and drastic action is needed to avert disaster. But how much do we really know about the facts of the situation?
Did you know, for example, that research conducted in 2019 showed that the Arctic ice cap was at a record low and is likely to disappear completely by the 2030s? That's less than ten years away!
Do you realise that with sea levels rising, Bangladesh is likely to disappear below sea level, causing 9 million people to flee their homes? This will certainly happen by the end of this century, possibly as soon as 2050 (That's by the time our youngsters in Junior Church are having families of their own). This is not something which only concerns (to quote Neville Chamberlain in a different context): "a faraway country, (and) people of whom we know nothing.". These displaced people will need to live somewhere, and we will have to accommodate our share of these "climate refugees." [1]
There are various online sites which explain the causes and effects of global warming and climate change. Here are just a few of their points:
Our governments have ignored over 35 years of global warming warnings by our best climate scientists. We have lost those valuable decades when we could have gradually and easily reduced our global fossil fuel use to avoid catastrophe. Now, to save ourselves from extinction, our immediate global fossil fuel reductions will have to be radical, painful, and almost impossible.
If we keep going the way we are now, our governments are less than five years away (2025) from missing our last realistic chance to reduce global fossil fuel use sufficiently to prevent the die-off of much of humanity by 2050. It is only by getting close to these 2025 global fossil fuel reduction targets that we maintain realistic control of our global warming futures and can prevent the total extinction of humanity around or before 2100. [2]
Climate change is a global issue and it is one which won't go away. Action groups encourage us to urge political and business leaders to take swift and drastic action, but the responsibility lies with all of us and there are things we can all do to help. We can reduce our carbon footprint by:
Eating less meat and dairy;
Driving or flying less;
Switching to renewable energy;
Trying to buy locally produced food and cut down on our use of plastics.
These are just a few, fairly obvious things we can all do. For other ideas, please visit websites such as www.protectourwinters.uk and greenpeace.org.uk
Alternatively, you can always speak to the St Michael's eco-church rep, Alice Evans. What is not an option is to ignore the issue and hope it will go away. It won't, but our green and pleasant land might!
Sarah
[1]Lecture given at Worcestershire Interfaith Forum Study Day
(November 11th 2019) by Dr. Martin Hodson.
[2]www.joboneforhumanity.org