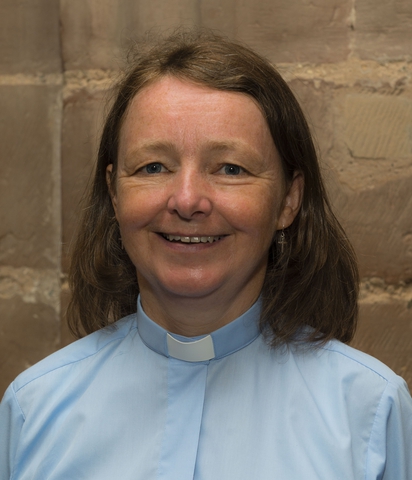 Many a true word is spoken in jest - and it seems to me that a great deal of truth lies behind the sentiment being expressed by many at the end of 2020: that they'd be staying up until midnight on December 31st - not to see the New Year in, but to make sure that the old one really left!
Few, if any of us, I imagine will have been sorry to see the end of 2020; a year dominated for all, by the frustrations of lockdown; for many by anxiety over jobs and finances and for some by bereavement made worse by the limits placed on numbers attending funerals. Even before we'd really heard of Covid-19, we'd been beset by the floods and all the havoc they caused. You probably hardly even remember that now. All in all, 2020 was a pretty grim year.
However, that is the past, and a New Year has begun; a time when we traditionally look forward with optimism; forming fresh plans and aspirations. For some the new year will be bringing a change of job or home; some will be preparing for marriage or to welcome a new baby into the family and all of these are seen as new beginnings, bringing new hopes and fresh opportunities. Hopefully, we'll see a gradual return to what used to be regarded as normal and this in itself will seem like a new beginning!

So, we enter a new year; we make our New Year's Resolutions – to exercise more; eat less; be organised; give up smoking – whatever we feel the need to address – and prepare for our life-changing new start. How long does it last – a few days? Weeks?
For Christians, we have a new, fresh beginning when we turn to Christ, confess our sins and trust him to lead us in the right way. This isn't a one-off event! As with all our other well-intended resolutions, our resolve to "be a better Christian" (to be more disciplined in our Bible reading and private prayer; to be more forgiving or more patient) will fail from time to time. Where our Christian new start differs from our New Year Resolutions, is that it doesn't matter if we miss the target; it doesn't mean we have failed, and we don't have to wait for a special day to try again. God is always ready to give us another chance as long as we will sincerely ask him.
What, then, are the hopes we, as the Christian community of St Johns, have for the new year? What new beginnings do we look forward to as we go into 2021? We know that we have the new Deaneries coming in at the beginning of February and that will bring us into closer contact with church communities we may not know. New challenges and new opportunities will inevitably arise out of this new arrangement. How we will all respond to these challenges and opportunities remains to be seen. Dare we hope that 2021 will also see us brought together as a Team with the churches of St Clement, St David and St Michael? If this does happen, that again will be a significant new beginning for us all. In one sense, nothing will change; in another, everything will, and we will need to find a way to work together to reach out to our communities and demonstrate to them the love of God.
There are other new beginnings in store for us too. Hopefully in the spring or early summer, a new form of church – Walking Church – will begin. Please watch out for more details of this in future editions of the magazine.
What else do you hope for? Do you hope to see new beginnings in the faith of somebody dear to you? Is there some sort of new development in our corporate discipleship or outreach that you particularly long to see? Could you be the one God is calling to initiate that?
After a time such as we've all had, there is a temptation to give in to despair and despondency; to lose heart and think that there's no point in trying to initiate anything because something will happen to prevent it succeeding. That, however, is not the Christian way. In his letter to the Philippians, Paul writes that he is:
'forgetting what lies behind and straining forward to what lies ahead' (Phil 3.13)

To follow Paul's example is not always easy, but Christ never promised us an easy path. Part of our Christian calling is to seek opportunities in challenges, to embrace new situations with faith and prayer, trusting that God will lead us in the right way.
My prayer for each one of us is that, as we turn from 2020 to 2021, we will, with confidence and faith, embrace the challenges and opportunities that lie ahead and echo the words of Timothy Dudley-Smith's hymn, 'Lord for the years':
Past put behind us; for the future take us;
Lord of our lives, to live for Christ alone.
Sarah