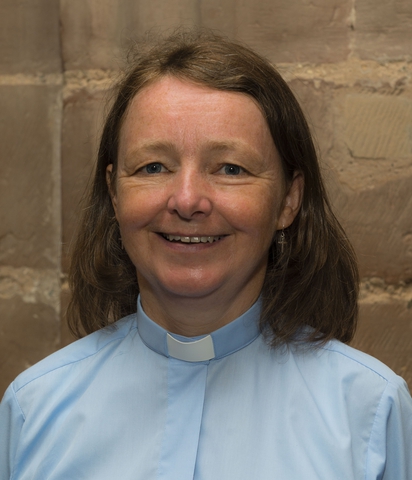 November is a month of remembering: On 1st we commemorate All Saints Day and on the same day the very moving All Souls Services give us an opportunity to remember those we have loved. A few days later children get huge excitement and pleasure from Bonfire Night as we, perhaps a little ghoulishly, remember the fate of Guy Fawkes.
Primarily, though, our November remembrance focuses on those who died during two world wars and in subsequent conflicts. As we lay our wreathes and read our Rolls of Honour, our thoughts are centred on forces personnel and this is only right. These men – and some women – laid down their lives to protect our way of life; our freedoms and our values, and the very least we can do is honour their memory each year. This year, though, at least in this magazine, I want us to think of those who served at home during the war years and I begin with a story from my own family.
My maternal grandfather served at The Somme during the First World War and was mentioned in dispatches after action at Hellfire Corner. Shortly after the outbreak of World War Two, he was widowed, leaving him with four children aged between thirteen and three.This did not prevent him from serving his country a second time. A Corporal in the Home Guard, he went out on night patrols and was an instructor on the Blacker Bombard Guns.
Proud as I am of my grandfather, he was not an exceptional man. All over the country other men and women were also serving in similar ways; other Home Guards, Air Wardens, fire crews, medical officers and, of course, the Land Girls and those working in ammunition factories. All these, and countless others whose names don't appear on any war memorial or Roll of Honour, played their vital part in the county's war effort. Their service was, in its own way, as crucial as that of the soldiers, sailors and airmen who fought so valiantly. There is another band of people, perhaps primarily, but by no means exclusively, women, who in their own way also served; – those who waved the men off to war not knowing if they'd ever see them again. In his poem "On his blindness" John Milton wrote: They also serve who only stand and wait." As the Mother of a soldier who has seen active service, I can certainly relate to that!
So we can remember, with pride, those who served in battle and those who served on the home front, but there is another group who are perhaps particularly pertinent to us this year; the innocent civilians who, going about their own quiet lives, suddenly and violently had those lives taken from them. Last month we remembered the eightieth anniversary of the bombing of the Meco Factory in which seven people were killed and around sixty others injured.Those numbers would pale into insignificance when put next to those of the blitz and even years after the war ended, previously unexploded bombs continued to claim more innocent lives.
As with so much else this year, our Remembrance Services will be much more subdued than usual. This does not mean that to remember is any less important. We can't be together in such numbers as usual, but we can do our bit. Poppies may be harder to come by but they will be available and we could follow the idea posted recently on social media: colour and display a picture of a poppy in a window in much the same way as we have done with rainbows to support the NHS this year.
Wherever and however we choose to do our remembering, perhaps we can all broaden the scope of our thinking and our gratitude to include those largely unsung heroes who never left home shores but who nonetheless did what they could to serve and to keep up the nation's morale. Above all, we can pray that a time will come when, as Isaiah wrote:
They shall beat their swords into ploughshares, and their spears into pruning hooks;
nation shall not lift up sword against nation;
neither shall they learn war anymore.(Isaiah 2:4)
Sarah