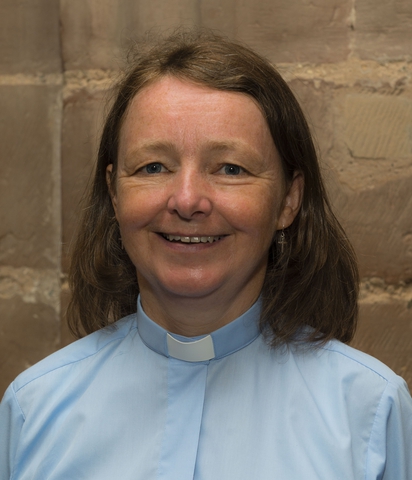 Memory is a strange thing. Many of us – and not only those of more mature years – will find we can vividly recall events of many years ago, but forget things that happened yesterday, or even why we came upstairs five minutes ago! Memory can also be an illusion; do we really have that childhood memory, or have we heard the story of a certain event so often that we think we remember it?
Remembering features large in November as we begin the month by remembering our own loved, departed ones at our All Souls' Services. These people, some of whom died many years ago, some more recently, are very real to those who knew and loved them; the memories of them strong and vivid and, on the whole positive and cherished.
A week later, we mark Remembrance Sunday and here memory becomes a little less certain. With each passing year there are fewer people who can actually remember those whose actions and sacrifice we honour. The names on our Roll of Honour are becoming increasingly that – names on a list; but it is of vital importance that we remember that they are far more than this, that they were people who meant the world to somebody. People who had – or should have had – a future ahead of them which they sacrificed so that we can enjoy the privileges and freedoms we have today. It is inevitable that, as time goes by, the individuals are forgotten but it is essential that their actions and the human cost involved are never forgotten.
At our Remembrance Services we concentrate, quite rightly, on those who fought and died for our country and the cause of peace and justice, but we should also remember those civilians who lost their lives. We know of people like Edith Cavell, executed for helping soldiers on both sides of the conflict in World War One, and there are numerous stories of Resistance Workers during the Second World War who paid the ultimate price for their courage and selflessness. But there are countless other , even "more innocent" people who should also be remembered; civilians whose lives were lost in bombing raids. Pointless deaths achieving nothing but more heartbreak.
Elsewhere in this magazine you can read the moving account of a CWLC 6th form student's visit to Auschwitz. As this student points out, the atrocities carried out there and in other camps, must never be forgotten; not with a view to keeping alive animosity and distrust, or even sorrow, but to foster a determination that such things must never be allowed to happen again.
Sadly, of course, inhumanity and cruelty cannot be considered as things of the past to be remembered at specified times and then forgotten. Evidence of their continued presence amongst us is all too easy to find on our own streets and in events regularly reported from abroad. The work of groups such as Worcestershire Interfaith Forum and the Interfaith Network, striving to foster understanding, respect and friendship amongst people of different faiths, has never been more vital than it is now. All the world's major faiths teach love, respect, peace and justice. Perhaps at this season of remembrance that is the most important thing of all to remember; that we can only truly honour the memory and sacrifice of those who have given their all for us, by building a future that is based on those principles of love, peace and justice which all faiths teach but which can be so difficult to recognise when all we hear about seems to be acts of violence and hatred. Nonetheless, there is evidence of goodness and generosity too – we only have to think of how the people of Worcestershire and beyond have rallied to help young Oscar!
At this time of remembrance it is right to remember with love and gratitude our own loved ones; to remember with pride and gratitude the sacrifices made for us by those who fought and died in the two world wars and subsequent conflicts and to remember with sorrow the deaths of countless non-combatants caught up in the waste and horror of war. But remember too, with gratitude and love, that we have a God who cares for everybody, regardless of race, colour or creed and whose will for us all remains that which Jeremiah expressed:
I know the plans I have for you, says the Lord, plans for your welfare and not for harm, to give you a future with hope.
Sarah