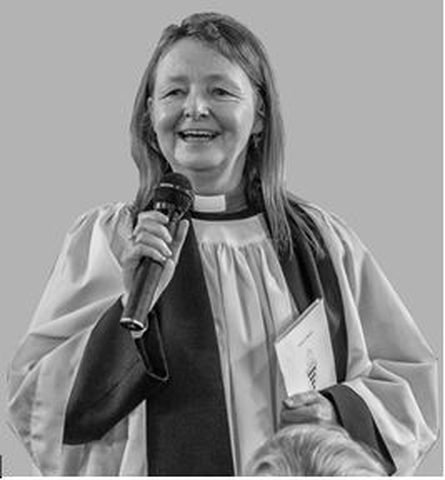 "When you go home, tell them of us, and say
For your tomorrow, we gave our today!"
In September I was honoured to be asked to read these words of the Kohima Epitaph, together with the Exhortation, at the Thiepval Memorial to the missing of the Somme. This was just one of many deeply moving experiences during a week spent walking the battlefields and cemeteries of World War One. We saw a heart-breaking number of grave-stones for soldiers "Known unto God" (seven out of every ten at Tyne Cot); of under-age lads who'd lied about their age in order to fight, and of men shot for "cowardice" by their own comrades. We heard stories of unimaginable suffering and acts of incredible bravery and self-sacrifice. The week ended at The Menin Gate for the Last Post Ceremony and if there was a dry eye there, it certainly wasn't mine!
That week was one of the most challenging, thought- provoking and moving weeks of my life and it has given me many memories. There are two in particular which I suspect will stay with me for ever, though for very different reasons.
The first was an information board near the site of the Lochnagar Crater – the beginning of the Battle of the Somme. Quoting Harry Patch, last surviving veteran of the war, it stated: "It wasn't worth it!" That struck me as one of the saddest things I'd ever heard or read. So many millions were killed in that war; so many more wounded and for what? It certainly fell a long way short of being "The war to end all wars" that it was meant to be!
I've never been able to understand war; why people see the need to oppress and violate others in the name of race, religion or any other cause. I know that, in the Second World War, there had to be a stand taken against the evil of Hitler's regime – and I'm immensely grateful that such a stand was taken – but the First World War has always been more baffling. I've never heard a truly convincing argument to justify it. So, to learn that a man who'd fought in that war, seen so many of his friends killed or hideously wounded, saying years later that it wasn't worth it, seemed to me unbearably sad.
The second memory is the impact of the Ring of Remembrance at Notre‑Dame‑de‑Lorette. This records, in alphabetical order, the name of every soldier killed in World War One – regardless of nationality. So, English are listed next to Germans; old enemies alongside each other, equally honoured as they paid an equal price. To see such a monument, in France which has twice known the horrors of invasion and occupation, seems to me a source of great hope.
Memory is a funny thing. Each year on Remembrance Sunday, we respond to The Last Post with the words: "We will remember them!" But we don't. We can't. My grandfather, who fought on The Somme, died many years ago and I have only vague memories of him. My children have never known anyone who lived through that war and the survivors of the Second World War are in the generation of their grandparents. The next generation may well never know any of them.
Moving and sad though it is to see names on headstones, that is, on the whole, what they now are; names on headstones. The individuals have been forgotten. That is inevitable. But what must never be forgotten, and what is meant by our words, is that behind every name, there is a story; a person who, to quote John MacCrae, "Loved, and was loved." We must never forget the suffering endured, the price paid, the debt owed.
So how will we respond to that? What can we do to honour that debt? One hour in church on November 11th, two minutes of silence, is nowhere near enough! To truly honour our war dead and respond to their sacrifice, we should daily strive to create a world of peace, justice and freedom for all.
How? Surely that's out of our hands and up to the world leaders? Maybe, but peace, like war, has to start somewhere. To quote another song: "Let there be peace on earth, and let it begin with me." And surely that's at the heart of our Christian faith too; to live in love and peace with all people; trying to see them and respond to them as God does. Only by living in such a way can we be true to our Christian faith and to the memory of those who fought and died for our sakes.
Sarah