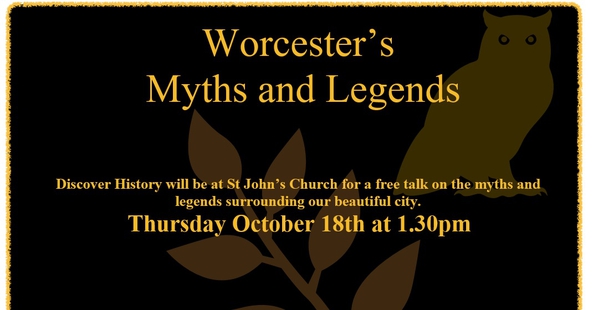 Good Old Days - Worcester Myths
18 Oct 2018 1:30PM — 3:30PM
Why not join us to find out the myths and legends that surround our famous city?
Is it true about the carving above the entrance to the Guildhall?
Did the Civil War leave an imprint on some of our historic buildings?
Come and hear Paul Harding from Discover history tell all!
Back to events